R. Brooke Baker
Senior Minister
The Rev. R. Brooke Baker is our Senior Minister, called to Redeemer as our settled pastor in April 2021. Rev. Baker received her M.Div. degree from Lexington (Ky.) Theological Seminary in 2019 and was ordained into Christian ministry in the United Church of Christ in 2020. She has served several UCC congregations across Northeast Ohio in a variety of capacities. Previously, Rev. Baker served as music director at Old South Church UCC in Kirtland, Ohio, and as a seminary intern at Amistad Chapel UCC in downtown Cleveland. Rev. Baker lives in Rocky River, Ohio.
Kimberly Nagy
Faith Formation Minister
The Rev. Kim Nagy grew up in Dover, Ohio, and graduated from Malone University in Canton with a bachelor's degree in educational ministries. In 2018, she graduated from Chicago Theological Seminary with an M.Div. degree, and was ordained into Christian Ministry in the United Church of Christ in 2020. Kim served as the Director of Christian Education and Youth in Uniontown, Ohio, Director of Evangelism and Spiritual Growth in Elburn, Illinois, and Minister of Faith Formation in Kent, Ohio, before coming to Church of the Redeemer UCC. She has served on several faith formation teams at the association, conference, and regional levels in the United Church of Christ and is currently vice-chair of the Association of United Church Educators. Rev. Nagy and her wife, Amanda, live in Lakewood with their son, Dietrich, and two cats, Bingley and Jane. In her spare time, she enjoys exploring new places with her family (especially coffee shops!), reading biographies, and porch-sitting.
Carol Peddie
Director of Music
Carol E. Peddie has been a church music director for more than forty years and has been at Church of the Redeemer since 2005. She has directed numerous choirs and has served as a soloist in Cleveland, Avon Lake, Lorain, Miami and Boca Raton, Florida, and San Diego, California. Carol taught high school vocal music for thirty years both in Lorain and Boca Raton. She grew up in Lakewood and received her bachelor's degree in music education (voice and violin) from the University of Miami in Coral Gables, Florida, and her master's degree in education from Baldwin-Wallace College. She resides in Avon and enjoys travel and sports.
Jason Aquila
Organist/Bell Choir Director
Jason Aquila, Redeemer's Organist and Bell Choir director, holds a Master of Music degree in Collaborative Piano and Chamber Music from the Cleveland Institute of Music. He spent 10 years as Coordinator of Accompanying at Western Illinois University, during some of which he was the organist at Trinity Lutheran Church in Macomb, Illinois. Jason currently is the Music Director of the Voice Performance program at the Baldwin Wallace Conservatory of Music.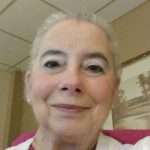 Nancey Brock
Parish Nurse
Nancey Brock is Redeemer UCC's Parish Nurse. A registered nurse (RN) for more than 14 years, Nancey is a case manager in the Acute Rehabilitation floor of Mercy Regional Medical Center in Lorain, where she discharges patients safely home with all the resources they will need to resume their activities of daily living — a perfect fit for her duties at Redeemer! Nancey also teaches wellness, diabetic education, understanding Covid-19, signs and symptoms of a stroke or heart attack, VA benefits, and many other topics. As she notes, "My strength is the ability to get people what they need. I look forward to assisting anyone who has a question, concern, or maybe just wants to talk."
Collin Dewyre
Media Technician
Collin Dewyre, Redeemer's Media Technician, grew up in a home filled with music. Inspired largely by his father and brother, Collin went to school at the College and Conservatory of Music at the University of Cincinnati. Changing majors several times, Collin ended up focusing on music performance and electronic media there, where he graduated in May 2020. Raised in Strongsville, Collin felt the pull to return home to focus on family and career during the COVID-19 pandemic, and now resides in Lakewood. When not at Redeemer, Collin works for a live A/V company. In his free time, he enjoys spending time with loved ones, making music, riding his bike and spending time outdoors.